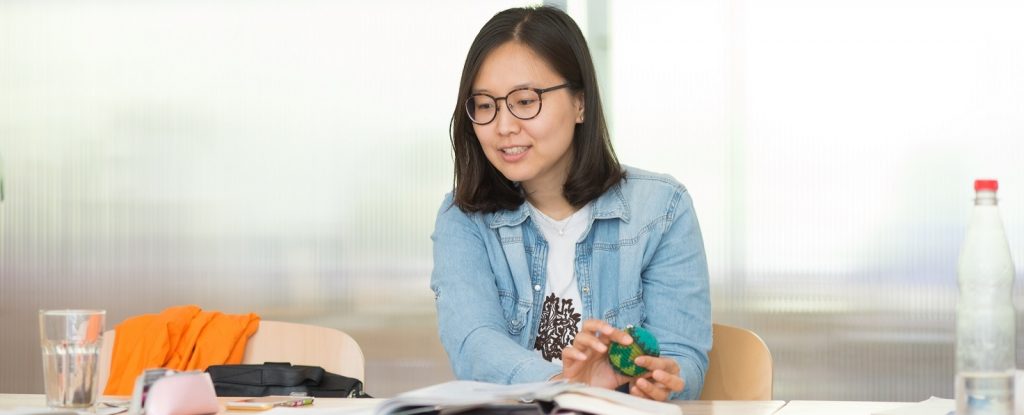 Note: Due to the Corona crisis, all our German courses will be held as video courses until further notice. We work with the same methods, materials, quality standards and speed as in the regular courses. You can register for a free trial session at any time.
The following levels are currently running: A1.2, A2.1, B1.1, B2.1, B2.2, C1.2 and TestDaF preparation. All courses will continue after 20.4. in the next module. As soon as the lock out situation is over, they will automatically change back to classroom courses or continue to give you the opportunity to attend online courses.
Our office will be happy to answer your questions via mail and WhatsApp.
Our Intensive German course is the right choice if you want to learn general German in a systematic and reliable way. No matter if you are a beginner in the German language or have already had German lessons. No matter whether you are learning German for living, for university or for work – our German Intensive Course is the classic when it comes to Intensive German lessons in Dresden.
Next course start date
20.04.2020
Passionate Teachers
... because the teachers at KK are not only highly qualified, but also committed and passionate about their work.